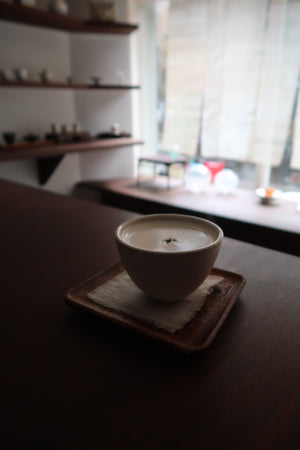 How to make Black, Cinnamon & Chestnut latte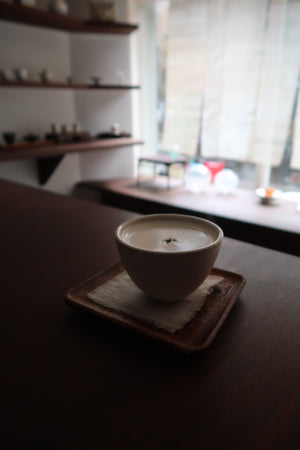 Autumn is our favourite season here at be-oom - it's indubitably the most perfect season for tea, and especially for Black & Cinnamon tea.
One of the most popular beverages at the tea room around this time of the year is Black, Cinnamon & Chestnut latte, which we make with the Black & Cinnamon tea. 
We are sharing the recipe here with you, so you can make it yourself at home on a cold day.
You'll need:
2g of Black & Cinnamon
250ml of milk (or oat milk)
20g of Chestnut syrup (made by blending two parts chestnut puree and one part agave syrup, honey or any sweetener of your choice)
Milk frother (optional)
Method:
Pour milk into a small pan and bring it to boil. Put the tea leaves into the pan and leave in for two minutes (a little longer, if you prefer a stronger flavour). If you have a milk frother, feel free to use the frother to create foam while the tea leaves are still inside the pan. If you have a milk steamer, you can steam milk with the tea leaves inside a jug. Filter out the tea leaves. Add and mix in the chestnut syrup.