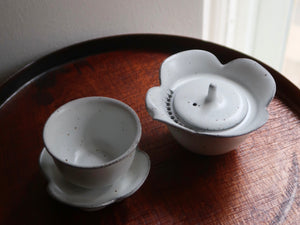 How to brew with Tea Set for One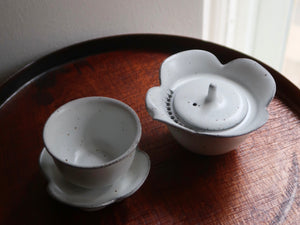 This Tea Set for One made by Korean ceramicist Ka-eun Kim is perfect for a hassle-free, yet elegant tea time for one. This set is comprised of three pieces - cup, coaster and pot (gaiwan), which stack up nicely for storage.
We brewed our Hadong Black tea using this tea set. We used 1.5g of the tea, 150ml of hot water (90C) and brewed for 1.5 mins to get this beautiful golden colour shown in the video. You simply pour into the cup and add more water into the pot to brew some more. Good for three brews.